Massage services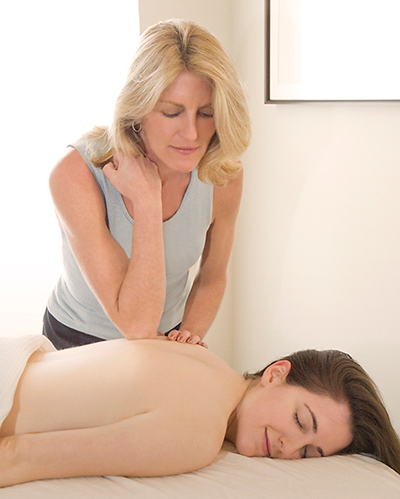 BackinMotion offers in-home therapeutic massage treatments for clients with demanding schedules who want privacy and convenience.
We work with you to customize a plan to address your unique, physical issues with a combination of standard and sports massage therapies.
There are over 700 muscles in the human body.  When trauma, stress, or overuse affect a muscle, the muscle fibers become knotted.  This results in muscle spasming and pain or the inability to move.
If you are suffering from muscle pain or lack mobility, then massage therapy can help you by reducing pain, soreness, and stress while increasing mobility, range of motion, and relaxation.
In may cases, our client report that their symptoms are completely eliminated after their customized series of massage therapy treatments.
Rates are based on length of appointments and time or distance traveled.  Sessions are available for 1 hour, 90 minutes, or 2 hours.
For more information or to schedule an appointment, call us at 617-686-8515 or email us at colleen@backinmotion.info
"Over the past 18 years, I have known Colleen to possess outstanding professional skills as a licensed massage therapist with great judgment and clinical competency past those of her peers.  I have had the opportunity to reciprocate referrals and perform conjunctive care with her clients and have found her approach to soft tissue therapy to be highly effective and prudently delivered."

—John Marchese Jr. DC, CCSP, CSCS, Marchese Sports Therapy and Performance Center Woburn, MA and Pro Sports, Brighton, MA